Laura's Picks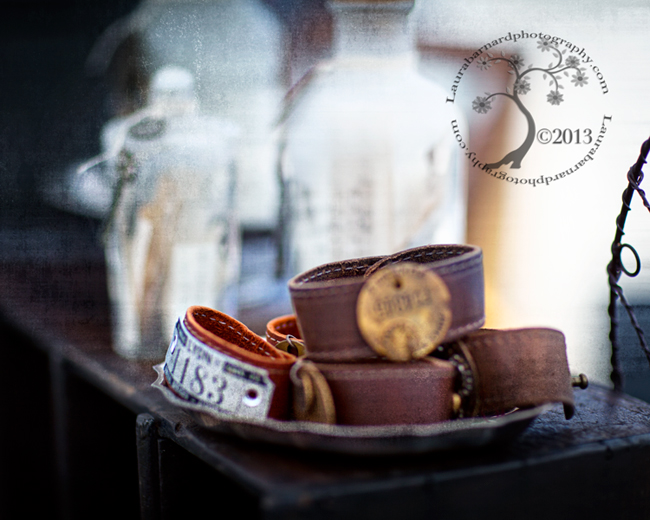 In order for you to make the very most of your upcoming event, whether it be big budget or a modest one, your bottom line is that you want your event be super stunning and something no one will soon forget.  With all of my clients, Laura Barnard Photography likes to pour over the details: what to wear, where to get some really great outfits and accessories, as well as talk about any other needs you may have at the time, including gifts for the upcoming graduate and party planning. So, I have developed this important list – to help everyone get some serious support, help you get organized and introduce you to lots of fun and first class businesses & their people to work with.
Boutique Shopping
•SEAM
Whimsical girl's clothing. Clothes that allow a girl to look like a girl and move like a child.  An exquisite mix of fabrics and patterns. The ease of machine washing and drying to allow the time to enjoy your time with them.  – You have to check this company out.
https://www.seamcollection.com/shop/pc/HOME-d5.htm
•LOLLY WOLLY DOODLE
Oh my gosh, the cutest outfits for the whole family that will compliment one another without being too matchy.  Accessories too. You have to check this out.
http://www.lollywollydoodle.com
•FRANCESCA'S
Fresh, fun clothing, accessories, shoes, bags & even novelty items for all ages. So cute! Many locations including Newburyport
http://www.francescas.com
•MODERN MILLIE
Modern  vintage   trending   pre-loved    soon-to-be loved.  You can get really creative for our shoot together at this innovative and forward-thinking new and consignment shop. M.M. has earned many awards. Check it out. Newburyport, Salem, MA
http://modernmillieshop.com
•AMY WILLIAMS
Really gorgeous fashion good for all settings. Amy Williams carries classic women's clothing and accessories with a unique twist. Clothing lines and accessories include:  Christopher Fischer, J. McLaughlin, Lilly Pulitzer, Marimekko, Raoul, Repeat, Saint James and White + Warren, Olbrish, Pallie Jones, and Sea Bags as well as jewelry from Alexis Bittar, Echo of the Dreamer/Mars and Valentine and Majorica. Love their pieces. Newburyport
http://www.amywilliams.net
•ANTHROPOLOGY
Clothing, shoes & accessories that I highly recommend for my high school senior shoots. Always playful and easy to accessorize for super creative senior sessions!
http://www.anthropologie.com/anthro/index.jsp
•HELENE M
Offering a well-edited selection of classic but  modern clothing, shoes and accessories from some of the most coveted names in fashion. Portsmouth
•BLISS
One-of-a-kind shoes, accessories & home goods and a shopping experience that makes women feel stylish, beautiful & unique. Portsmouth, Portland
https://www.blissboutiques.com
•BLOOD & WHISKEY
Inspired by beat up trucks and whiskey passed around a bonfire –  hand printed clothing is unexpected & all original designs. Every piece is different and custom.
http://bloodandwhiskeystudio.com
•NEST
Nest is a whimsical space where you will find unique jewelry & accessories for all ages, including earrings, bracelets, watches and scarves. Nest also carries specialty items, such as bridal necklaces and special hairpieces. Andover
•BOBBLES & LACE
B&L of Boston, Andover and Newburyport has a lifelong love affair with style. Deeply dedicated to the idea that high fashion doesn't need to come at a high cost. There you'll find flirty cocktail dresses, a sexy first date look, professional attire & fun jewelry.
http://shop.bobblesandlace.com
•DRESSCODE
Dresscode in Andover is an upscale boutique for women that focuses on fashion, versatility & costumer service.
Event Planning & Flowers
•ARTISTRY BOSTON
Artistry Boston is a full service company coordinating all aspects of an event. Artistry offers in-house catering and floral design in addition to event management.
•DAN MARKOS EVENTS & FLORAL DESIGN
Award winning Dan Markos Event & Floral Design is a visionary of distinctive design. Event Stylist and Floral Expert. Boston, Ipswich
http://www.danamarkosevents.com
•GRACIOUS EVENTS MANAGEMENT
Wedding Wire Brides Choice Award winner, Gracious Events Management is planning innovative, inspired & dynamic events and exceeding client expectation. Newburyport
•BEECUSTOM DESIGN
BeeCustom was born on the belief that designing an invitation should be based on the person, not the market. Middleton
Home Decor
•MASON & MADISON
The most fun, coolest and far from ordinary gifts to choose from. Middleton
http://www.masonandmadison.com
•C'EST LA VIE
This boutique shop in Marblehead values celebrating the little details in life and offers super special tabletop pieces, artwork, unusual lighting and home décor.
https://www.facebook.com/CestlaVieMHD
•ROSE & DOVE
Artful and affordable gifts and more than likely a welcomed treat or two just for you too! North Andover
•JUST THE THING!
From tiny treasure to big finds. Old and new. Rustic and refined. Dover, NH
https://www.facebook.com/pages/Just-The-Thing-/151056998012